Welcome to G.T. Diamond Drilling Services Ltd
We pride ourselves on our ability to bring new solutions to our client's problems. From our base in central Scotland, GT Diamond Drilling offer a complete nationwide concrete drilling and cutting service. Since 1996 we have built a reputation based on reliability professionalism and business integrity.
We view our relationship with clients as a long term partnership. Working closely with customers enables us to understand their business needs. This flexible approach facilitates a rapid, responsive service which is essential in a highly competitive and time constrained construction industry.
Continual investment in the latest technology and training enables us to undertake projects which can range from a single opening to a complete programme of controlled demolition.
Call us now on

01382 813399
Small or large core drilling through walls, floor and slabs

Used for making large apertures of a regular or irregular shape and size.
For the installation of new cabling or services.
Concrete reduction or cutting new apertures.
For cutting long lengths of concrete for removal or size adjustment.
Controlled destruction of concrete.
For safe demolition in a variety of environments.
For cutting large scale concrete and other hard surfaces.
Read our Case Studies to find out how GT Diamond Drilling has built its reputaion for solving problems.
GT Diamond Drilling's expertise and knowledge enables us to cut concrete in demanding environments.
We understand projects often can have a wider impact and these need to be taken into account.
GT Diamond Drilling Services provide the highest levels of professional standards at all times
Why Diamond Drilling or Sawing?
Diamond drilling is a versatile and efficient method of creating holes or openings in hard materials,. These can range from reinforced concrete through to delicate terrazzo flooring. Increasingly clients, professional advisers and main contractors are recognising the benefits of using diamond cutting techniques as opposed to traditional systems for the removal of concrete and other construction materials. Infinitely faster than traditional processes utilising diamond drilling techniques makes an immediate impact on the bottom line.
At GT we care about the environment and care about the impact our operations have on it and the community of stakeholders surrounding it.
Sustainability : Measuring Improvement
Investment into improving our performance in this area is ultimately good for business and for our partners. We are constantly looking at ways in which we can better protect our staff and improve sustainable productivity.
Diamond Drilling and Sawing can use a lot of water and disposal of the waste can be a real headache. The used water is full of concrete powder and If not dealt with responsibly this can cause major environmental hazards by blocking drains. The 'Slurry Fox' is an elegant solution to a big problem.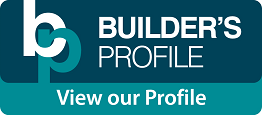 GT Diamond Drilling Services Ltd now subscribes to Builder's Profile which is a web based services that standardises the way for main contractors, sub-contractors and suppliers to collaborate and share essential PQQ information. For more detailed information on the Contractor or Subcontractor services, click the logo above. To view GT Diamond Drilling Services profile please get in touch at the address below.
Registered Address:
GT Diamond Drilling Services Ltd
26 Fairfield Road
Dundee
DD3 8HR
Telephone:
+44 (0) 1382 813 399
Email: sales@gtdiamonddrilling.com
No.SC469320
Our continual investment in the latest plant technology and training enables us to undertake projects which can range from a single opening to a complete programme of controlled demolition. To find out more
click here
to download our latest brochure.